Vayner Nation, it's been a while since I made some new shirts for you guys. So today, I'm bringing you five. Yep, five. All brand new, never seen before. Here they are below, with a little blurb about what they mean included. Check them all out on my tee website.
And the best part is these are all $14, but only for the next 72 hours. So get them while they're new. The sale ends on 5/24.
Go Deep
The world is all about depth, and not width. I need everyone to pay attention and make sure they got that. Depth, not width. Do things and take actions that have more depth than width, and I'll give you an example of what I mean: a small, meaningful, intentional act will mean much more than a huge one that lacks substance. When you're selling something, the same thing applies. Provide real, meaningful value to your consumers, and they will be much more likely buy from you. Get the shirt here.
Ideas Are Shit
Everybody's got ideas. They aren't what makes money. What makes money is execution. Can you execute on your idea? Can you make it happen? Can you turn it into a reality? Practicality matters. Even if you have the greatest idea in the world, it's nothing until you can turn it into a reality. Grab it here.
TGIF
Even though it's Friday, make shit happen. The grind includes Friday. Regardless of the day of the week, you should be ready to go and always on. Pick one up here.
Hustle Mode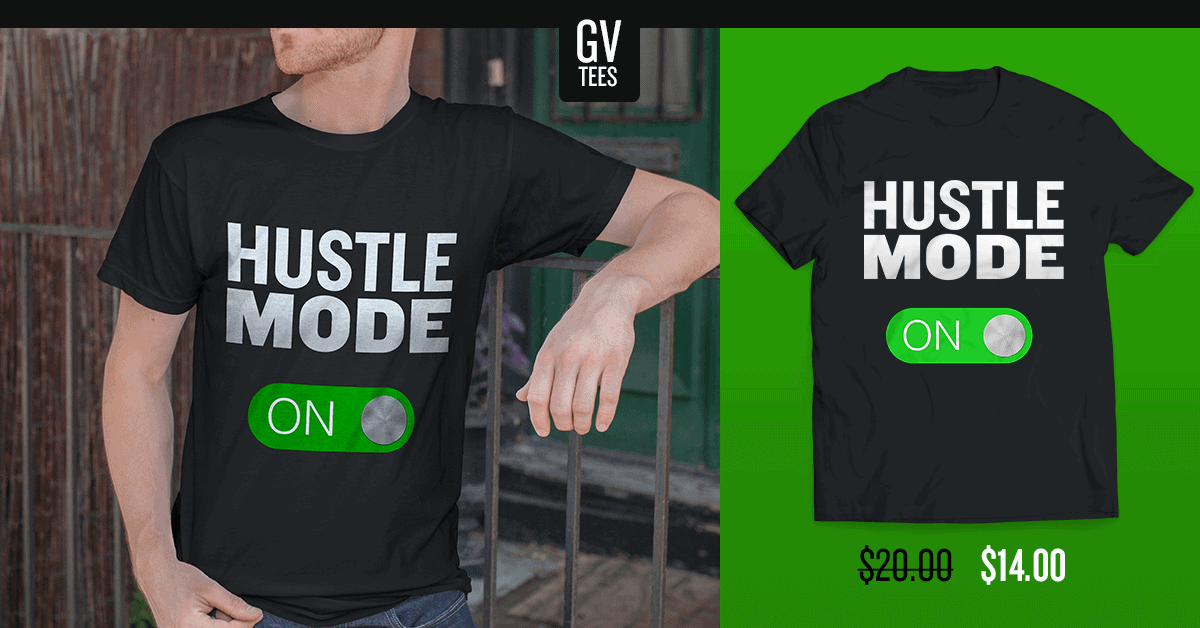 This one should explain itself. If you aren't hustling, what are you doing? If you don't know how I feel about hustling, you should probably read this. Once you get the picture, snag a t-shirt here.
Keep Calm & Hustle On
Patience and hustle are an amazing combination. If your keep your goals in mind and work hard to achieve them, things will happen, I promise. Just stay calm and keep hustling. And of course, I had to include some boxing gloves, because that is how you hustle. Jab jab jab, right hook: provide value, then ask for the sale. Get the shirt here.